This week on the 2nd and 3rd of November the Microsoft Ignite took place. There were so many nice things going on, but I guess you'll get my personal favorite till the end of this text ;-).
Again for all those that like the overview document – Microsoft provides again the "Book of News"
Teams
Even though Shared Channels (Connect) in Microsoft Teams have been announced for a while, you will have to wait for the preview till "early next year". If you haven't yet heard about them: They will allow you to invite people to a channel independent of their membership of the current team – and even inviting people from different tenant will be possible. This will make specific cooperations in teams way easier and ease a lot of overhead.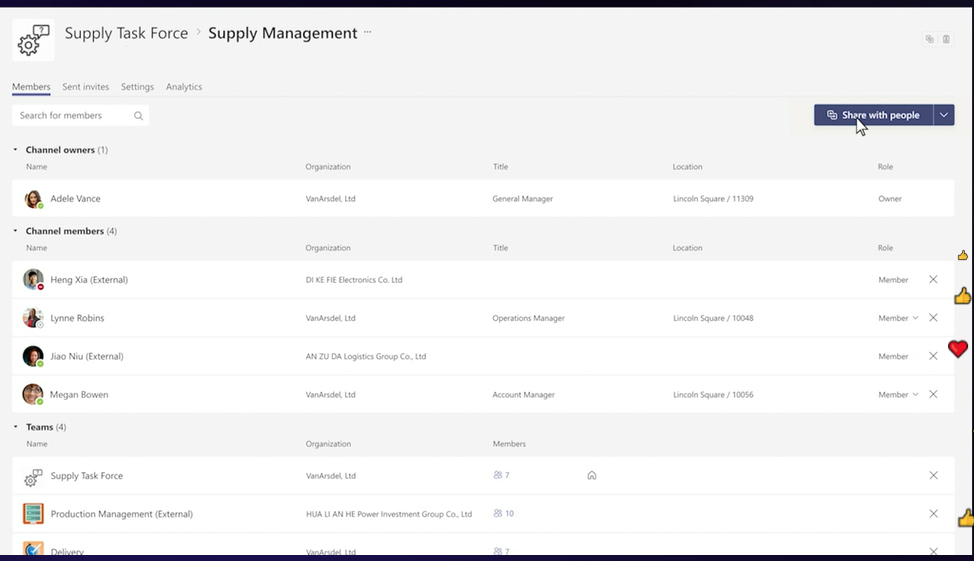 But talking about cooperations, and this is the reason why I start this post with teams as topic, you will see "Mesh for Microsoft Teams" in every news. Mesh provides you with mixed reality meetings and avatars.
During the pandemic it became obvious, that many workers preferred to work from home in the future. Surveys on several platforms show statistics that people mostly prefer to have 3-4 remote days, so get used to have remote participants, if not remote-only meetings from now on.
But it is also a fact that being in meetings, being in front of the camera and having the full attention of everyone is stressing people out. So I know people often do not turn on their cameras anymore. Obviously Microsoft wanted to fight two problems here:
Not everyone wants to enable the camera all the time
The spirit of the meeting gets lost if you're talking to old, not-moving or not representative images of the colleagues.
So here we got avatars – Avatars that are 3D, working in video calls. And I have to say. I like how the following image feels. It appeals to be alive and you can identify everyone in the meeting. I think this is a big step for not losing contact.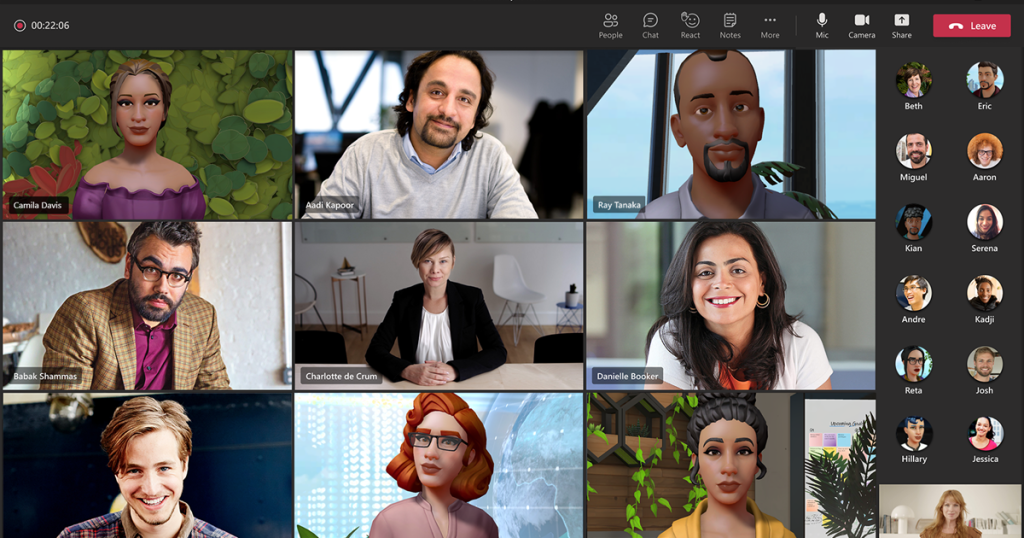 But those Avatars weren't everything. Just have a look at the following image. Mesh provides you with a virtual room, so you can almost see the interaction between the people. So together with Meta (aka Facebook), who are also currently working on virtual presence meetings, I think the upcoming months will become really interesting: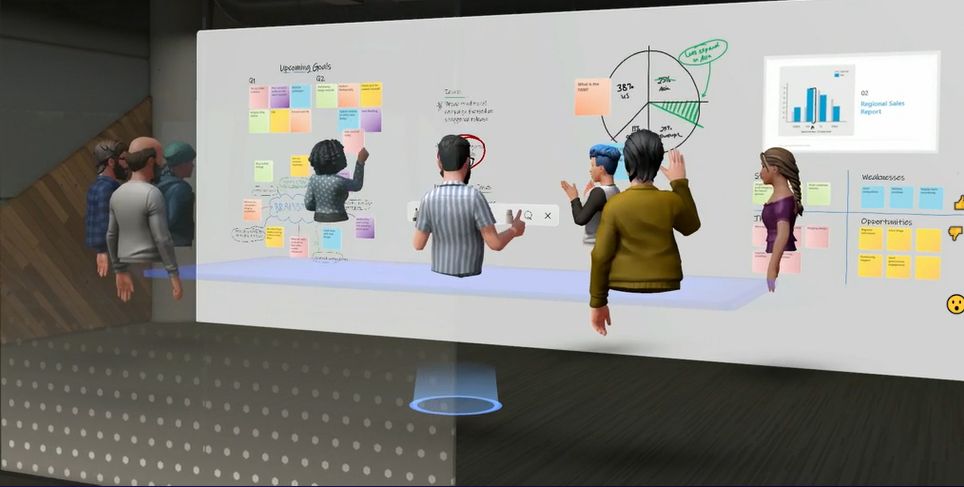 Fun fact: The first thing I read in the Ignite-chat, as they showed this was "no legs? nice – no-pants meetings" …
And where we are taling about fun facts … in one of the announcements was an item that in early 2022 you'll be able to write YOURSELF a message in teams … to use it for taking notes 😉
The preview of Mesh for Microsoft Teams is announced for q1/q2 2022.
Want to know even more about what's new in MS Teams? Have a look: https://www.microsoft.com/en-us/microsoft-365/blog/2021/11/02/whats-new-in-microsoft-365how-were-empowering-everyone-for-a-new-world-of-hybrid-work/
User experience in dynamics
I have to confess that I'm not as informed about Dynamics as I'd like to be, but talking all about user experience this year, the first thing that was shown were Connected Spaces. Connected Spaces allows you to combine your store/warehouse insights through camera (or sensors?). Here you can see a the configuration tool, that enables you to identify locations on your camera images and connect those to rules.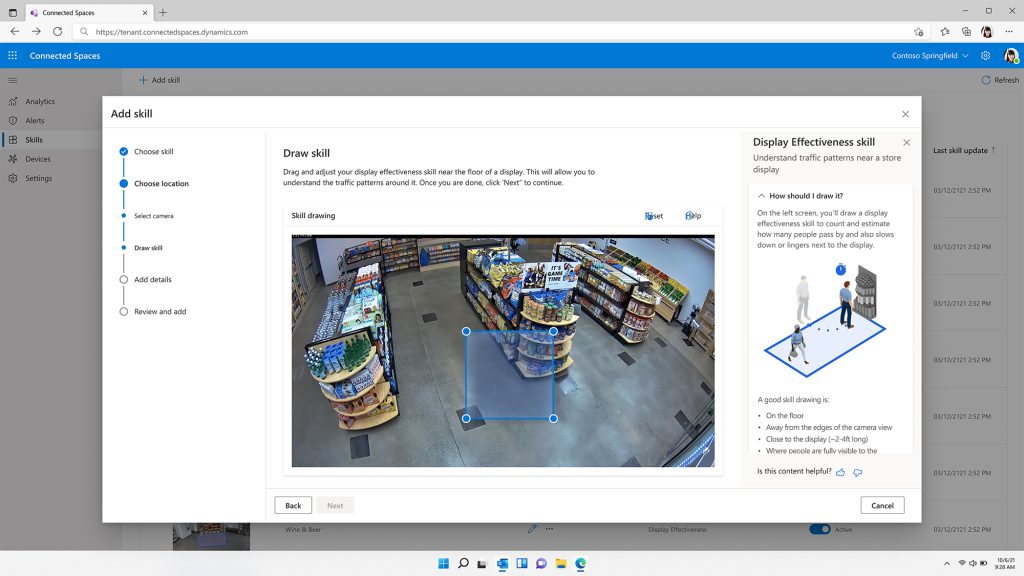 If you have in mind, that Microsoft just showed during the last two years of events the "spatial analysis" through their Vision-Cognitive-Service, this is just the next step to automate and simplify.
Microsoft Customer Experience Platform
But there was WAY more that was demonstrated with Dynamics 365. A whole set of tools got integrated with each other – and this does not seem to be the normal buzzword-slide, but all of those systems really bring VALUE into the whole tool: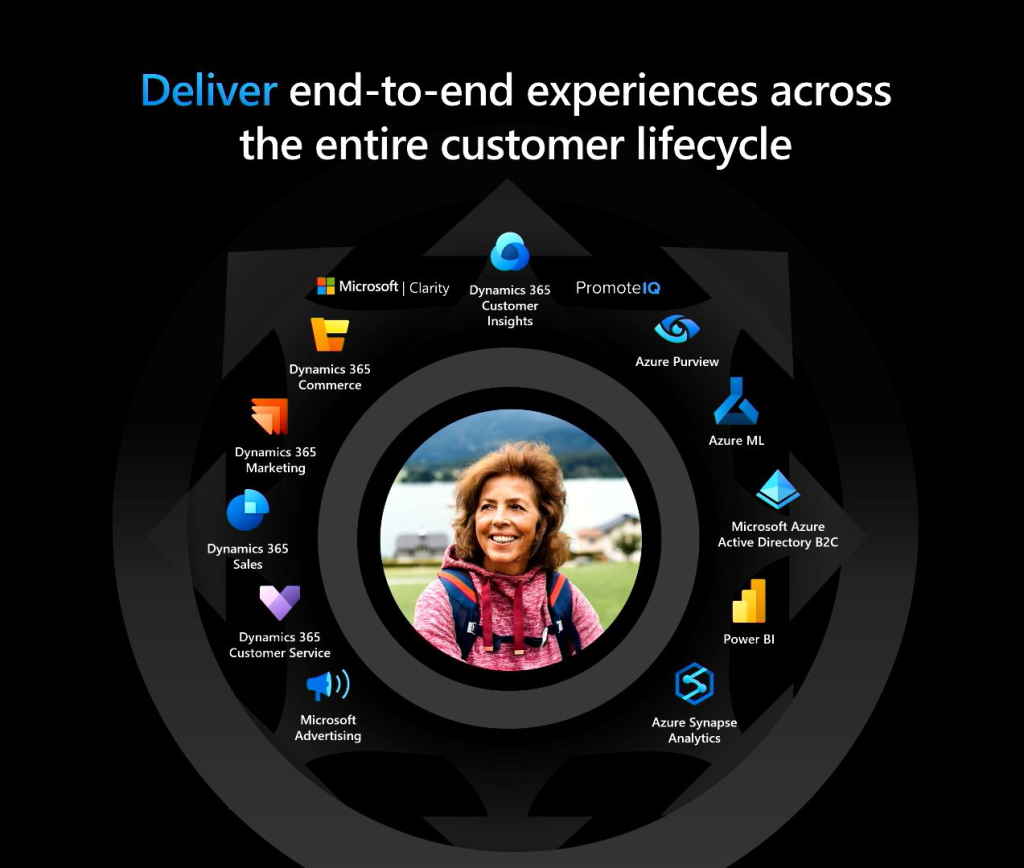 It begins with the Dynamics Marketing and Dynamics Customer Insights, providing you a comprehensive way of targeting your customers: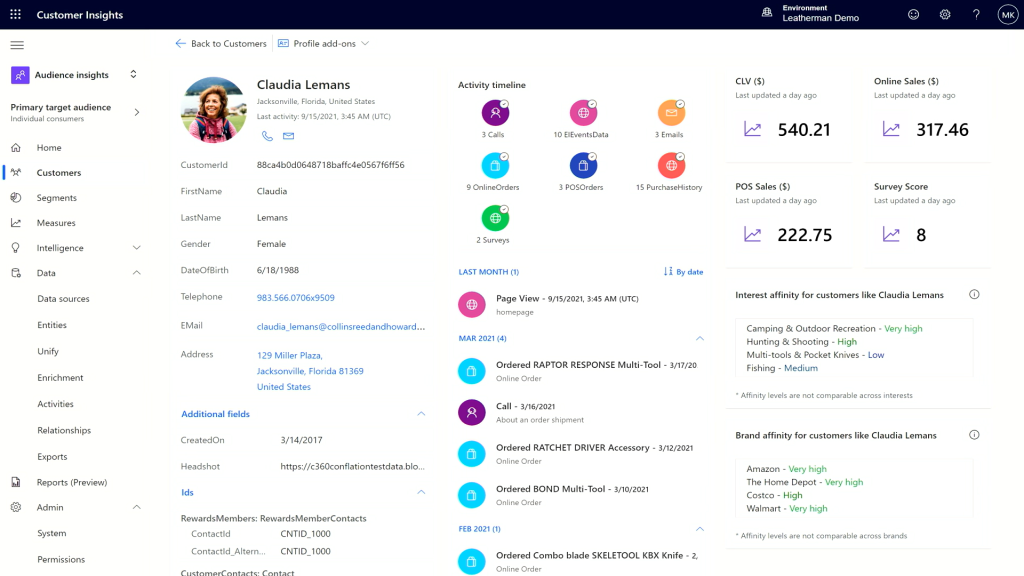 Oh wow – you might think on the first view. Lots of insights… history, calculated value, interests – all visible on one dashboard. But to be honest – this is not the first time you have seen such a collection of information – and that was my first thought as well.
But have a look at the lifecycle above again. You see integration of Purview and even Synapse Analytics, so we're getting serious here. This is not the average funnel you configure, but AI based supported Marketing, enriching your data on demand with various additional packages from 3rd party providers: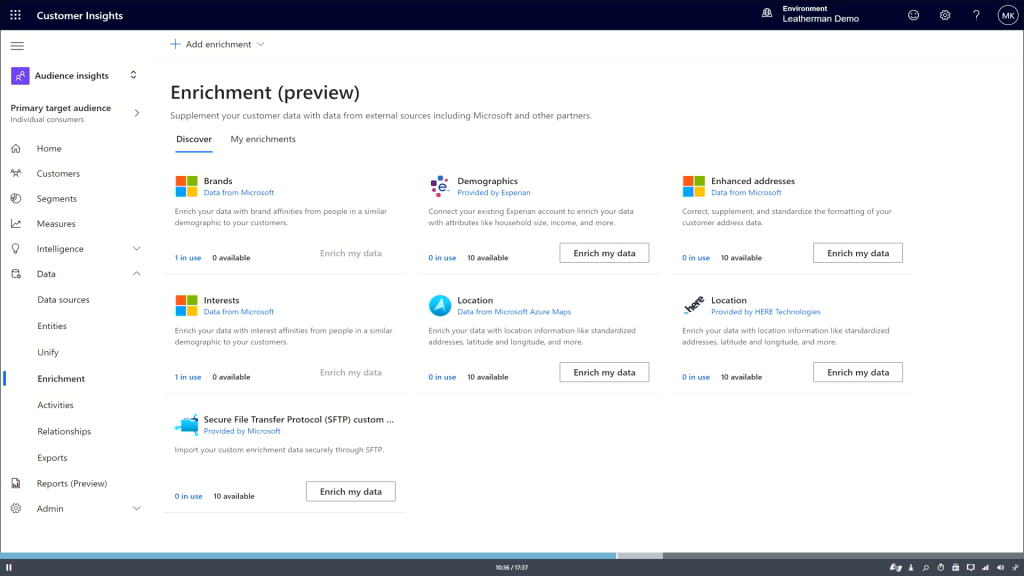 If this will ever work in the EU as well? At least it was mentioned, that you can enable customer consent in the toolset, so it will take care of requesting this before enabling all the data stuff.
They also showed the AI based email builder tool in Dynamics Marketing, that suggests you an email template, images and texts based on the users context: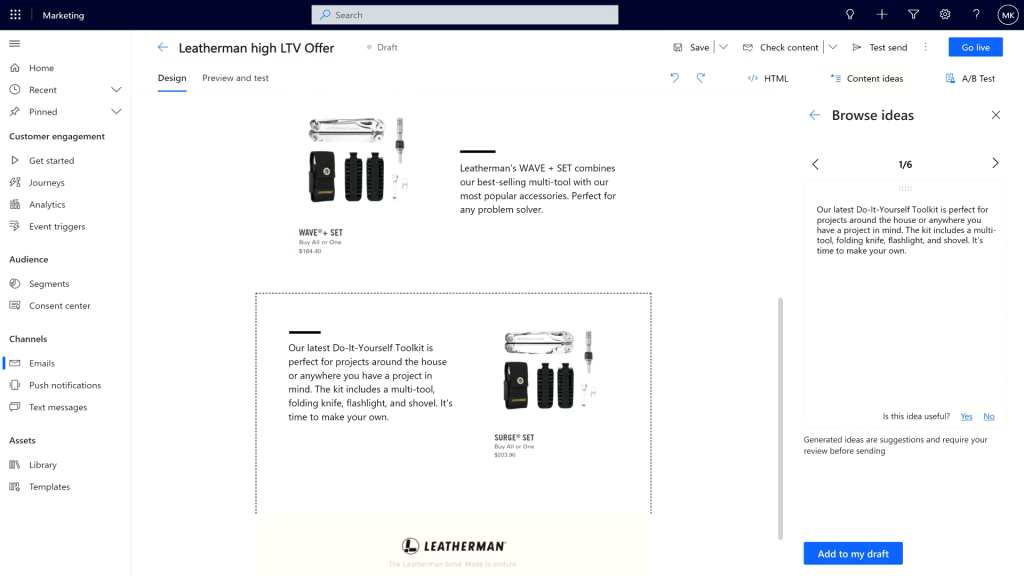 And several AI based snippets for the Marketing automation tool should support you in finding the best way to get into contact with your customer:

So everything we saw above is nothing new, but having this all working seemless together and enriching it with stuff like Promote IQ that can even suggest offers for the customer across shops in the marketing network, you get a really strong suite from Microsoft to convert customers into brand fans.
So dear colleagues – if you have a demo for this ready, I'd like to hear more about it 😉
GPT-3 and growing
At the end of 2020 Microsoft aquired an exclusive license for GPT-3 from OpenAI. For the last months you saw some tools popping up related to this project. For example the PowerApps integration that turns plain english sentences into PowerFX suggestions. GPT-3 is specifically strong in text based understanding and in the following example summarizes a text: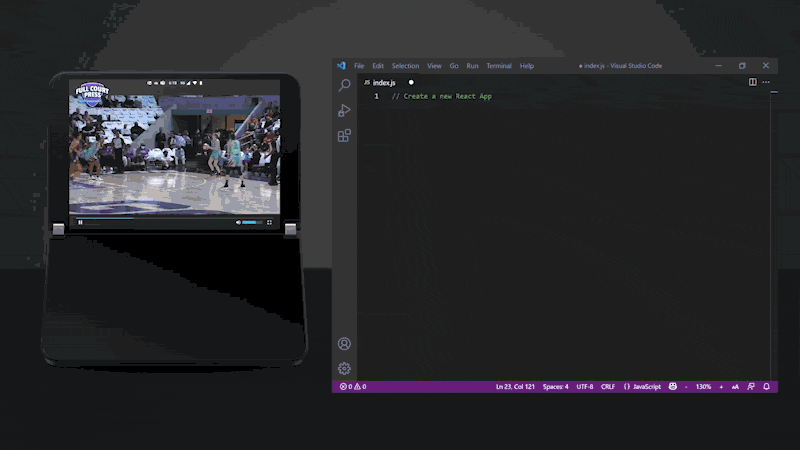 Microsoft now offers access to various models of GPT-3 via the Azure OpenAI Service. So you can utilize pre-trained models for your needs as well as train them to tailor them more for your usecase. Obviously, I guess to prevent things like their twitter bot going mad, the team announced that they're currently just leaving in people by invitation to check what people are doing with their service.
And that the development has by far not reached its end you can see by the announcement of Nvidia and Microsoft working together on the "Megatron Turing NLG" model, which just has three times the amount of parameters to learn as GPT-3 has.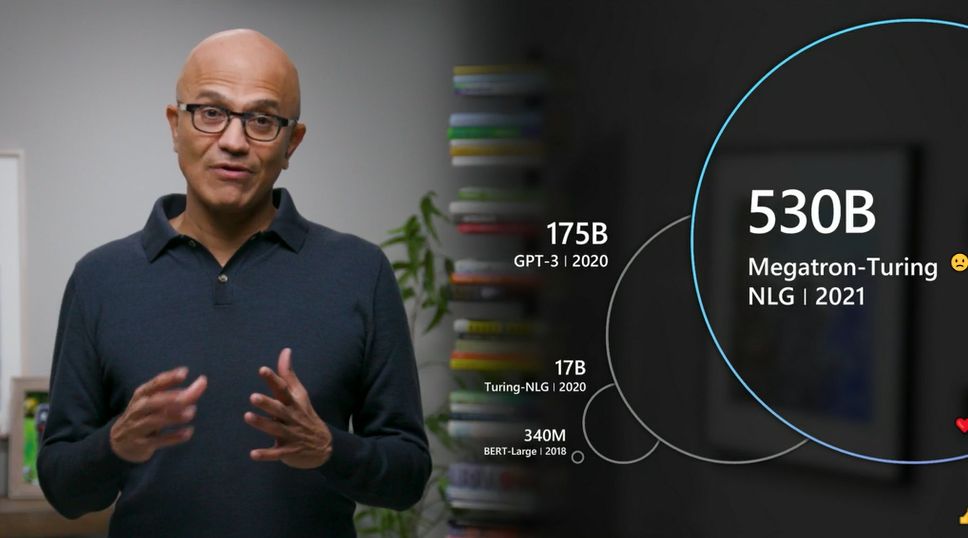 Another similar model to GPT-3 is btw. the model behind Github CoPilot. I have registered for this and recently got access to it, just as well as two friends have, so I guess they're making it more public in the next few weeks.
Power Apps
As I heard that PowerApps will introduce pay-as-you-go licensing via Azure I was hoping for a really big chance here. PowerApps has recently lowered its prices, so we are currently at 5$/user/app/month. PAYG now offers to pay for apps via your Azure subscription and only pay for users that have used the app in the given month. Unfortunately the price here is 10$/user/app/month, so to make this work, you would have to have more then half of your users just using the app sometimes. Of course you always pay for not committing so hard, but I did expect something different during the announcement and hope they're closing the gap a little bit more.
Apps
It was also announced that you'll be able to install apps natively without the PowerApps launcher on your device and my first thought was: Nice – that's something that bothered me.
But after having a talk with my dear colleague Michel, I learned that having the launcher as the intermediate step isn't that big of a problem … but another thing in the announcement is way cooler: "Enterprise governance with Intune", so you're able to set the policies already for the apps in the launcher, which did not work before.
Defender and Sentinel
It was also talked a lot about Defender and Sentinel. Also here with Azure Synapse integration for data analysis. I think it is quite cool to have a response and counter-measure option now for smaller businesses as well (they said something about up to 300 employees), but I'm not that deep into this topic, so if you need help, feel free to contact me and I'll forward you to the colleagues :-D.
Bringing chaos into the cloud
I had to bring this here, because, as the presenter during the Ignite as well, I like the idea of "Chaos as a service" :-D. With the Azure Chaos Studio you can simulate stuff like "what happens when one of my datacenters gets lots" … because … why not.
This should shift left tests that you normally are not able to do without lots of testing code or big test plans, because it changes the environment around your app and simulates also situations, that you might expect wouldn't happen in the cloud, but even though there're backup systems – they also need to get up for some seconds.
Getting into the Loop
Then I saw this … LOOP … and actually it touches me a little bit personally, because we were currently working on something similar – and this thing here already looks so good.
What you see on the screenshot below is called a workspace. It consists of the register on the left side, where you can also see if other participants are currently working somewhere – and the right side, which is called the "page". It describes itself as collaborative canvas. So you can join a page and work in common on it. But as you can already see, there is more then text-editing and not just the linking of persons you already know from Word.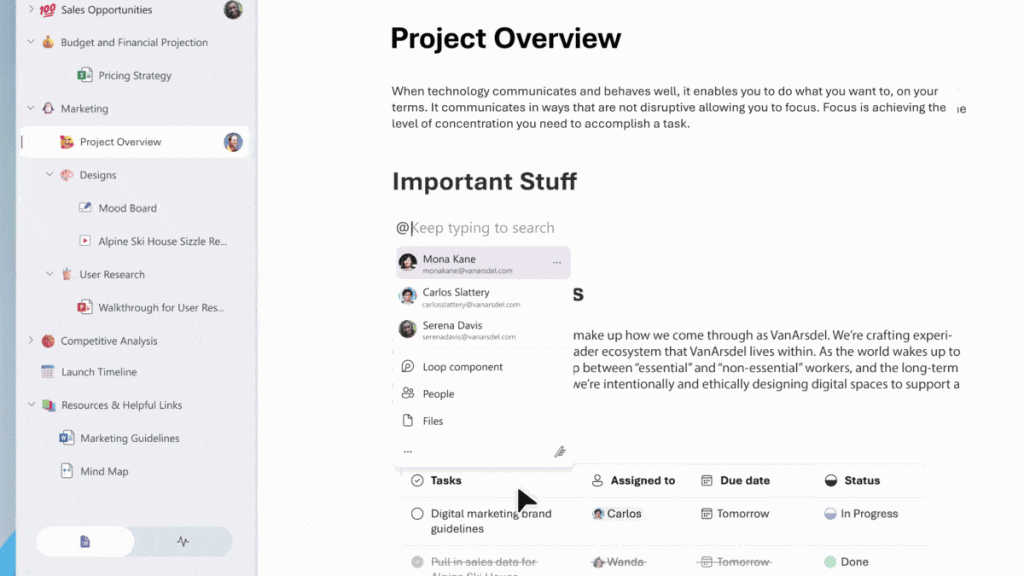 It has components that were WRITTEN FOR COLLABORATION. Every segment syncs in real-time. You can insert tables, user lists, appointments … and the list is growing. Those components are called "loop components" and they can be used across Microsoft apps (and everyone else that implements the framework):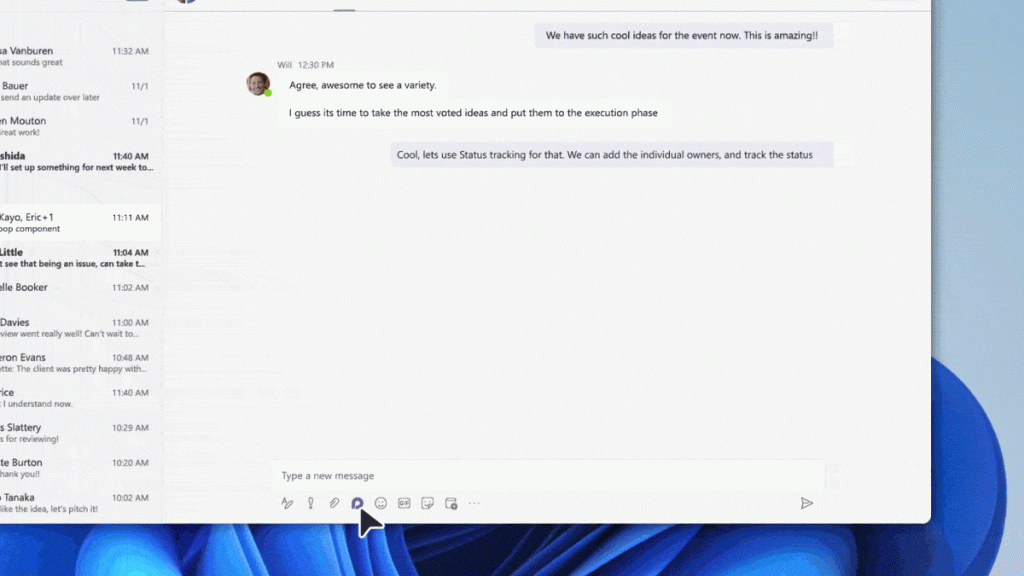 You might even realize, that this "cross product" and "sync components" were mentioned some time ago. Those components were formely named the "fluid framework" (link might die soon because of the renaming).
We saw lots of activities in the last weeks in the Github repository of fluid and obviously they now renamed it into Loop. There is a server architecture behind, that you could spawn easily as docker containers that keep track of your changes and has smart change tracking to allow you to build collaborative components without thinking about the sync. (well that's actually not totally true – but it simplifies it a lot)
But Loop is even better then this sync-framework. It has something integrated that Microsoft calls "Context IQ", which fits quite well, because this it what it does – it processes the contents of the loop pages (and components) to suggest you things intelligently based on the context. So if you're adding someone to a document that talks about loop, you might get me suggested, if I'm in your AD 😉
WebSockets everywhere
For the last months we worked with the Tinylicious and Routerlicious, the example implementations of the fluid services. For Azure was the so called "Fluid relay service" announced … just as with Websockets and lots of open connections, you might get a problem with your server, so it is nice to have a cloud variant of it, when you want to go live. But the service always told me I couldn't create an instance (guess based on the location), but since tuesday you can create a free preview instance and play with it.

There are two other things that somehow belong to this topic:
First: There is also a new service which is called "web-pubsub", which implements a pubsub pattern also based on websockets.
And they have added native support for WebSocket APIs into the Azure API Management.
I think we can expect great times with lots of collaborative tools and Loop is just the beginning.
Technical playground
Azure Container Apps is something that was added to the portfolio to give you another way to approach containers besides AKS or App Services based on container images. Behind the scenes it runs on an AKS.
ACA are serverless, so you can flexible scale based on your needs. It was described as "getting the benefits of AKS without knowing AKS". You put your application into a container, define the scaling parameters and you're good to go. Container Apps will support Dapr (bringing best-practices for routing and retries) for easier inter-service communication and http-traffic based events (e.g. for autoscaling).
They were created to support the simple creation of microservices.
Network manager
As we are currently on the technical playground, I want to throw in a link for you as well … There is something that is called the virtual network manager, that should make it easier to manage your virtual networks … even across subscriptions:
https://azure.microsoft.com/en-us/services/virtual-network-manager
Powerpoint
Something else that i just had to mention, because I think this makes the life of some people a lot easier. Powerpoint integrates something called "recording studio" that supports you for example by giving you a teleprompter like view or enables you to edit the slides without re-recording.

https://techcommunity.microsoft.com/t5/microsoft-365-blog/powerpoint-s-new-recording-studio-helps-you-tell-your-story-in/ba-p/2897166
Closing this…
… with the strangest tool I have seen in a long time. A tool has been built to help sell DevOps workflows by visualizing them. But maybe it's just me or the tool might still have some space for improvement, but judge yourself 😉